Dr. Edwina Hamilton Bell
Managing Director
Dr. Hamilton Bell is a licensed clinical psychologist in private practice. She is the CEO/President of Bell Psychological Services, Inc. located in Broward County. Dr. Hamilton Bell earned her Doctorate in Psychology from Nova Southeastern University and completed an internship at the University of Miami Counseling Center, where she is staff affiliate. Dr. Hamilton Bell completed her postdoctoral training at the Dependency Court Intervention Program for Family Violence in Miami-Dade County, Florida, where she conducted court-ordered psychological evaluations with children. Dr. Hamilton Bell has experience providing contracted mental health services to the Department of Juvenile Justice, the Dependency Court of Broward County (Seventeenth Judicial Circuit), and the Seminole Tribe of Florida. She has worked as a school psychologist for the School Board of Broward County, conducting psycho-educational evaluations for gifted placement, and children with ADHD, and learning differences. In addition, she conducts preoperative psychological evaluations for patients needing medical procedures such as bariatric surgery and spinal cord stimulators. Dr. Hamilton Bell has over 15 years of experience providing therapeutic services. She specializes in treating women with depression and anxiety, and women who are experiencing loss, life transitions, and relationship issues. Dr. Hamilton Bell is a Certified Life Coach. She has presented to various organizations on topics such as stress management, African-American women and depression, and living a life of balance. Dr. Hamilton Bell is passionate about what she does. She is committed to her mission to aid in the psychological and emotional healing of women and men across the globe, so that they may live purpose-filled lives.
Dr. LaToya Shakes Malone
Managing Director
Dr. Shakes Malone is a licensed psychologist in private practice. Her education and clinical training have allowed her the opportunity to provide an array of treatments to individuals with varying mental health and social concerns. Dr. Shakes Malone earned her M.A. and Ph.D. in Counseling Psychology from Boston College. She completed her internship at the Miami-Dade Department of Human Services and Miami-Dade Public Schools were she provided individual, group and family therapy to children who were classified as being Severely Emotionally Disturbed (SED). As a post-doctoral resident at Nova Southeastern University, Dr. Shakes Malone provided therapy to individuals suffering from chronic pain, assessments for children with developmental delays, and supervision to doctoral students on multicultural competence in therapy. Dr. Shakes Malone is the founder of Life Solutions Psychological Services and Managing Director of Positive Solutions Psychological Services. Dr. Shakes Malone provides comprehensive assessments for children and adults with learning disabilities and Attention Deficient Hyperactivity Disorder (ADHD), career transition or planning issues, immigration issues, and employment mandated and/or court-ordered evaluations. In addition, Dr. Shakes Malone specializes in treating individuals with relationship problems, marital discord, emotional and behavioral problems in children, and those suffering from anxiety disorders. Dr. Shakes Malone is committed to working with Pastors, Businesses and Community Leaders to promote psychological well-being.
Dr. Aratha Franklin Dixon
Senior Clinical Associate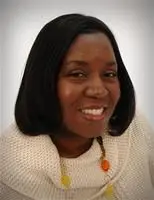 Dr. Aratha Dixon is a licensed clinical psychologist. She earned her Doctorate of Psychology from Florida Institute of Technology and a Master of Science degree in Mental Health Counseling from Nova Southeastern University. Dr. Dixon completed both her internship at The Center for Multicultural Training in Psychology (CMTP) and post-doctoral training in Pediatric Neuropsychology at Boston Medical Center, Department of Psychiatry. Dr. Dixon has experience working as the Associate Director for the Family Learning Program, an outpatient sexual abuse treatment program. She also worked as a Clinical Specialist at Eckerd Youth Alternatives, Inc., a high-risk residential setting. There, she coordinated and implemented mental health and substance abuse services. Dr. Dixon is a culturally competent psychologist with over 15 years of clinical experience treating children, adolescents, and adults in individual, group, and family therapy. She has experience working with a variety of issues, including mood and anxiety disorders, sexual and physical abuse, and relationship problems. In addition, Dr. Dixon has experience conducting psychological and psycho-educational evaluations with children, adolescents, and young adults with medical conditions, Learning Disabilities, ADHD, Developmental Delay, and Traumatic Brain Injury. Dr. Dixon is truly enthusiastic about helping diverse populations to overcome challenges they face and to reach their full potential, both emotionally and psychologically.
Dr. Daniela Jaramillo , LMHC
Senior Clinical Associate
I'm Dr. Daniela Jaramillo, a clinical and forensic counselor who provides mental health treatment for children, adolescent, adults and families. I treat individuals who may be struggling with issues such as anxiety, depression, mood disorders, anger and stress management and relationship problems.
I provide forensic psychological evaluations for the courts (family, civil and immigration court), schools and various agencies. (I also accept self-referrals for evaluations.) I'm also a certified school psychologist. I have extensive experience conducting psycho-educational evaluations for various school districts.
Mental health treatment and psychological evaluations may be completed entirely in Spanish. (Bilingual/Bicultural Spanish)
Dr. Stephanie Wietrzychowski
Post-doctoral Resident
Dr. Wietrzychowski earned her Doctorate of Psychology in School Psychology at Nova Southeastern University and completed an internship with Hillsborough County Public Schools (HCPS) in Tampa, Florida. Dr. Wietrzychowski specializes in the treatment of children, adolescents, and adults with learning differences, anxiety, depression, eating disorders, and other mental health conditions. During her academic training, she gained experience within a residential treatment center, mental health clinic, private school, public school, and alternative school. She has completed psychological assessments and evaluations to determine eligibility for Individualized Education Plans (IEPs) and 504 accommodations in public schools and has also been a member of the crisis intervention team for HCPS. Dr. Wietrzychowski has presented research around the world on suicide prevention, trauma and creative therapies at conferences such as the National Association of School Psychologists and the American Psychological Association. Dr. Wietrzychowski is also a candidate for the Masters of Fine Arts (MFA) in Creative Writing from the Vermont College of Fine Arts. Her writing focuses on shedding the stigma of mental health conditions and coping with trauma and loss. She uses mindfulness, acceptance and commitment therapy (ACT), and Dialectical Behavior Therapy skills (DBT) to help guide clients toward a path of health and healing. Dr. Wietrzychowski is most inspired by seeing her clients recognize their own strength and find peace within their lives and relationships. Click on the Request appointment button to select an appointment time with Dr. Stephanie. Please note Dr. Stephanie does not accept insurance. Request Appointment